Researches for Tabombass Soundsystem by Vivian Caccuri
In April 2016, Vivian Caccuri participated in the #32bienal Study Days in Accra, capital of Ghana, where she researched the local soundsystem culture, met music producers and talked to spiritual leaders of the Ga people. Along the strolls she had in the neighborhood of Jamestown - place where eight families of Brazilian ex-slaves settled in after being exiled from Brazil in 1836, the artist witnessed a great number of traditional events, the majority being funeral ceremonies that are known for being festive and musical.
One afternoon with Numo Akwaa Mensah III, the high priest of the Ga, they talked about music, silence, the role of altars in the traditional meetings and their layouts, and also possibilities of form for the TabomBass soundsystem – created by the artist to be an altar for the bass.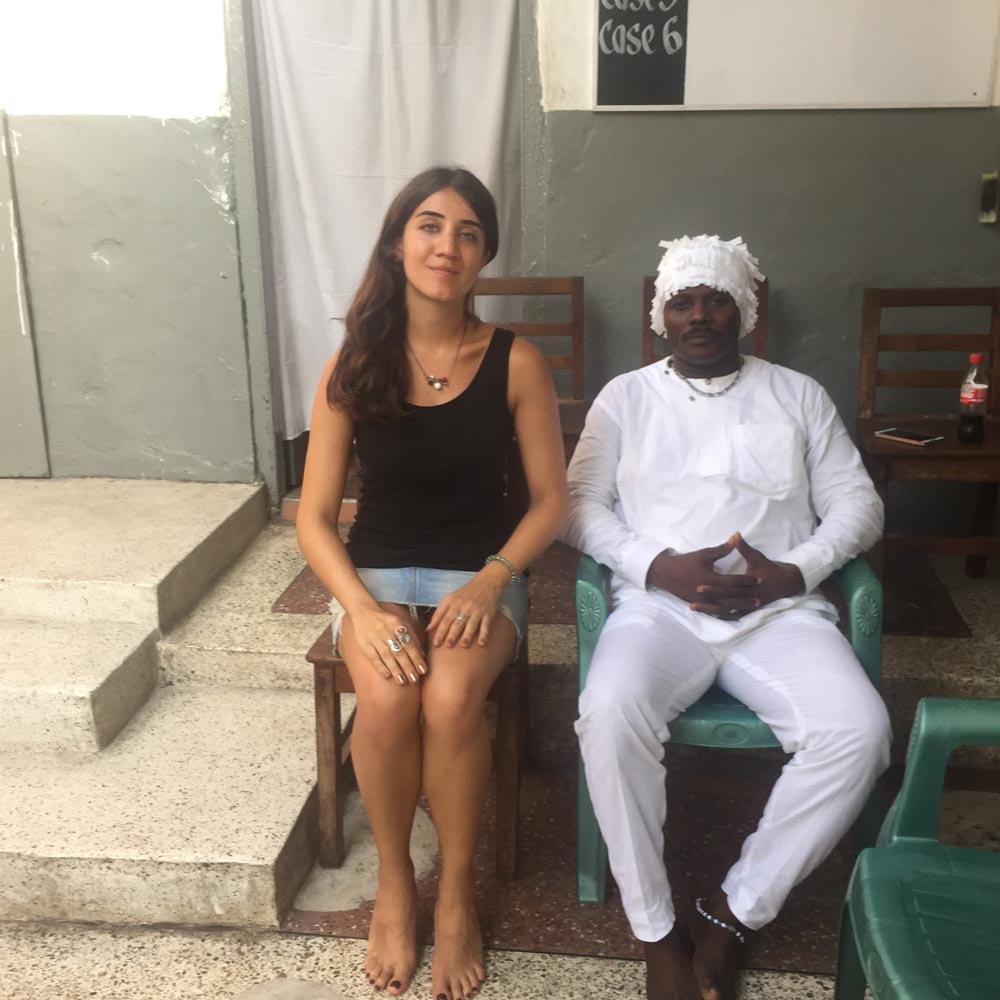 Following this idea, as she went back to São Paulo, Vivian established a partnership with Dubversão Sistema de Som collective that collaborated in the construction of the soundsystem's components. TabomBass was 100% handmade - from speaker boxes to speakers themselves and electronics - by four professionals in São Paulo.
The Dubversão soundsystem in São Paulo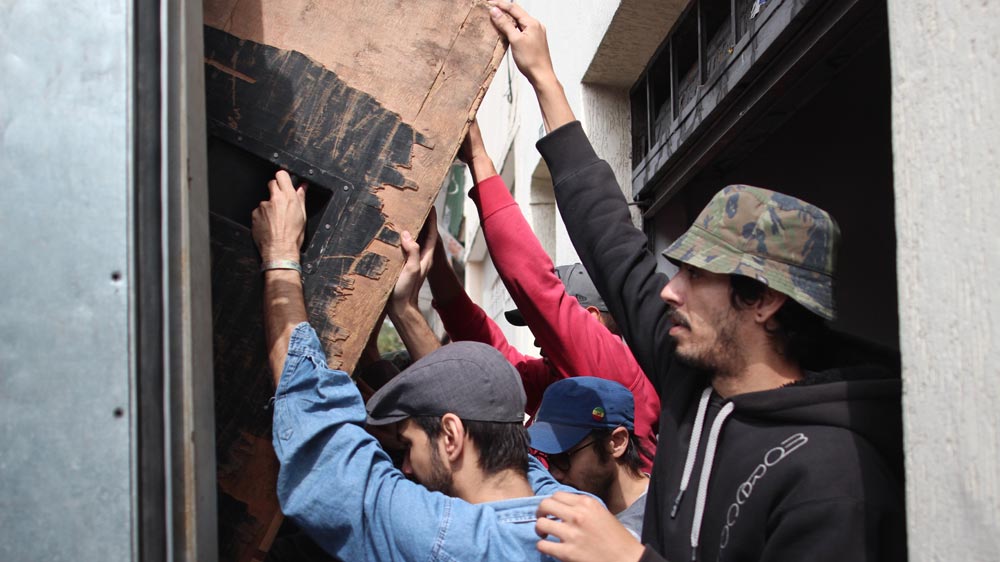 The soundsystem travelled from Guaianases to the Bienal Pavillion an is now being set up. Watch the making of video: