Pia Lindman's encounters on rock formations
The artist Pia Lindman has been working with anthropologists in Iceland (Tinna Graetarsdottir and Sigurjon Hafsteinsson), curators in Brazil (Lars Bang Larsen and Jochen Volz), mycologists and biologists in Chile (Barbara Saavedra and Giuliana Furci), healers and artists in Finland (Petra Blomqvist and Erich Berger) in her recent project Geological Time. Lindman has travelled to Saana mountain in Kilpisjärvi Lapland, Keflavik former NATO base in Iceland, and Karukinka National Park in Tierra del Fuego, Chile. What combines these locations is an energy Lindman has sensed in rock formations in these landscapes. Working with artistic sensibility and learning from other sensibilities (scientific, social, and spiritual), Lindman documents her energy explorations digitally, ceremonially, and with drawings. Retelling these documentations are sessions of healing, performance, and lecture: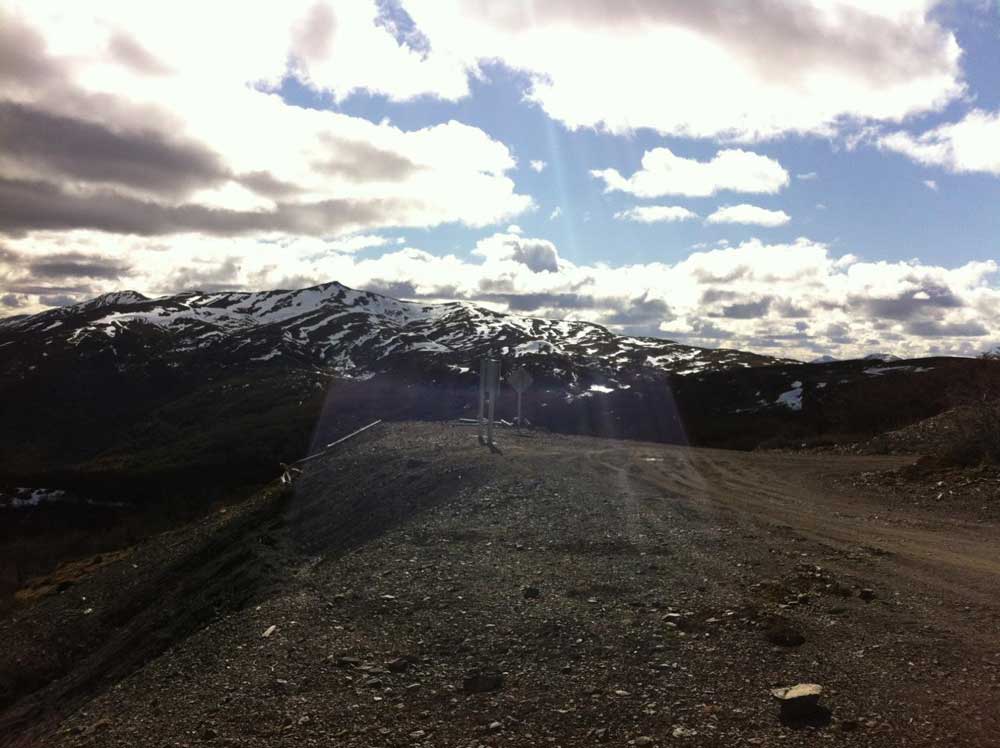 Photograph taken at the Lago Deseado, Patagonia, some hundreds of meters and ten minutes before walking into a rock formation. I did not see the light, but I nevertheless pressed the shutter

Karukinka, End of World. Energy connecting straight to outer space at the highest peak crossing the mountain range

A video that sort of just happened. I was trying to record the sound of the Sea Lions (sounds like lions roaring), but the these sea gulls and albatrosses claimed the stage with their most peculiar behavior.Karukinka Caleta Maria

Karukinka, Caleta Maria. Playful connectivity of earth and water making life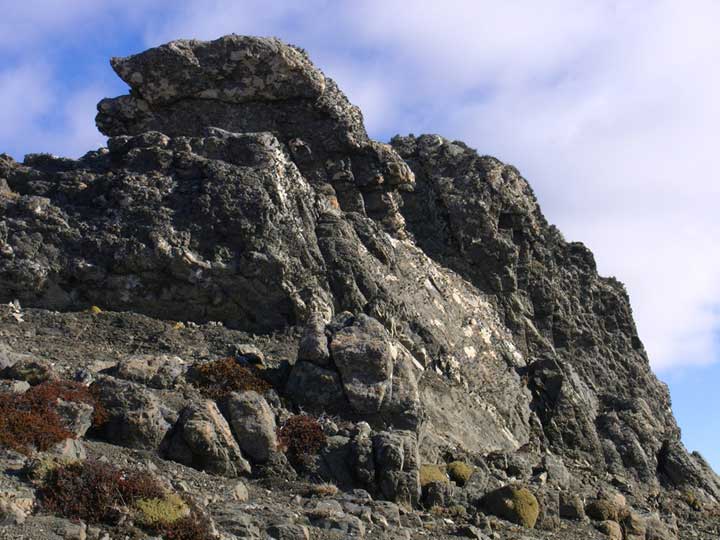 "One winter, when I was maybe 12 years of age, I was skiing – as usual – through the archipelago in my native country Finland. The landscape fluctuated with small rolling islands and frozen sea. The sky was crystal clear and although it was very blue, glittering beams of lights shot through it and bounced back off the snow. On top of a hill, frozen sea all around me, I was struck how everything shone and vibrated with sun and crystallized water. I felt so small and immense at the same time. As if I had evaporated into the energy vibrating around me. I realized how small and insignificant I was, and maybe precisely because of this I realized how thrilled I was to be a part of this magnificent beauty. On that spot, it did not matter if I lived or died".
"In recent years, I have made more explorations with this sentiment. I roam landscapes, listen, look (often seeing with eyes out of focus), close my eyes, dream, and open eyes again. Sometimes I walk, run, crawl, jump, swim. Sometimes with a camera moving with me. But that happens mostly only after I have realized that there is something going on in a place. A rock formation, a sigh, an opening, embrace, or singing in the landscape".
"I then take the camera with me, to be a recording eye. Because I feel like the rocks, the earth, the sky, open up with full throttle and even though I suck in as much as my senses and brain possibly can, I still cannot see enough. I feel, though. And I feel long after the encounter, too. I can ask this feeling to show me - … and images, movements, or sounds emerge, not as recordings, but more like various decodings of the same energy transforming to each new expression".
"I try to move with the energy of the space. The camera is part of that movement, not a separated recorder, but an active sensing agent, with me. Perhaps what I encounter are openings that release earth's energies. These encounters activate both the land/rock formation and me. I am thankful for being discovered by this energy, over and over again. In other places, it seems something has happened, maybe during the era of humans or maybe much earlier. On a molecular level, events may stay recorded as resonance in trees and rocks. Tension, sorrow, joy. ".